**UPDATE**
I liked the job box idea so much that after work today I went out and purchased this bad boy.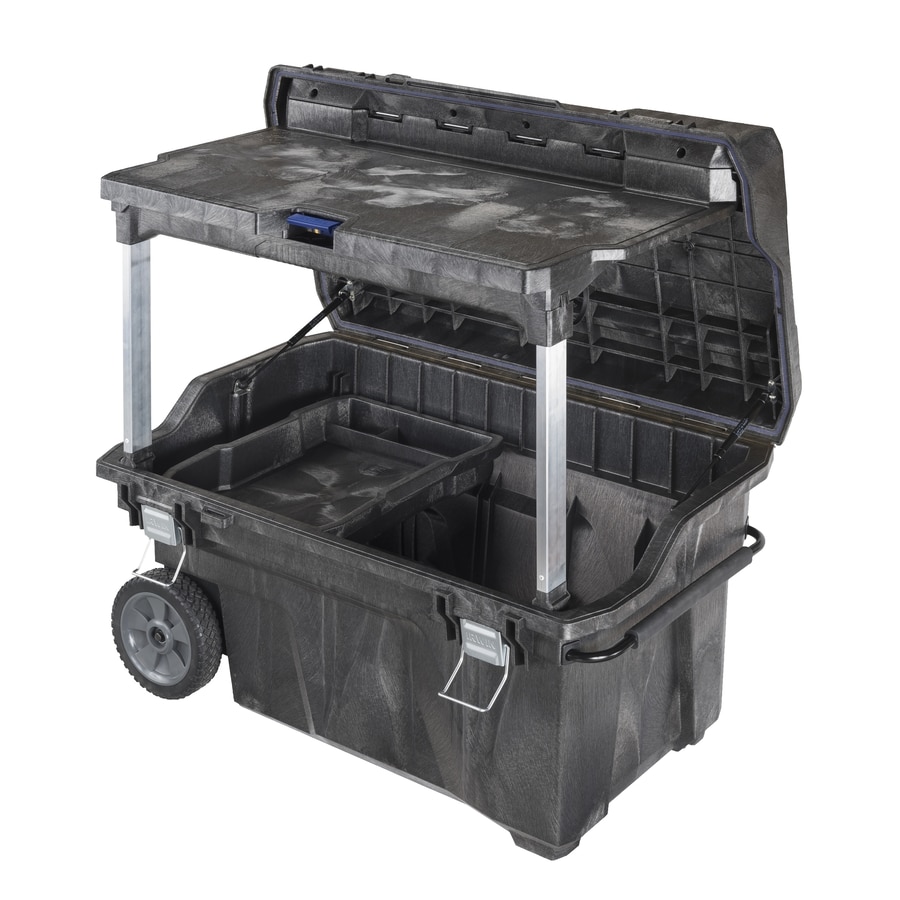 It's called the "Mobile Command Center" by IRWIN. Found it at my local Lowe's when I went in search of options.
It has a foldout table that I think we can all use onsite for gun maintenance. I think ill also use it for a cooking platform in the evening at camp. It has enough space inside that I will be able to wheel everything from the car to the AO. Let me know what you think.